My First Book of Things that Go! in Cantonese & English
My First Book of Things That Go! in Cantonese & English is unique in its focus on spoken Cantonese, not formal written Chinese. This book introduces Cantonese language to preschool children, and is ideal for those who may not be fully fluent in spoken Cantonese or written Chinese.
Conversational phrases take you and your toddler on a tour around the city of Vancouver. You'll visit a park, construction zone, lighthouse, mountain, wharf and garden – and see over 40 vehicles along the way. With phrases such as "We're taking the plane!", "Let's buy tickets!" to "We're riding the subway home!", this picture book introduces questions, phrases and words to talk your toddler through your visit.
Each word is written in traditional Chinese characters and color-coded to the Jyutping and alternate phonetic pronunciations, and English. ​

Previously published as "Cantonese in the City".
ISBN: 978-0999273074
What people are saying

"Who knew so many different types of vehicles or things that go. I mean, yes, if you sit down and think about it, can name lots of different things. Car – so many variations that were shown. Same with other transport on land, air, and water.
Pictures are very nice and the clear Chinese characters, English pronunciation and translation for each image are very easy to follow.
After reading the book, feels like I just took a trip to many different places while learning some Cantonese along the way."
My First Book of Things that Go! in Cantonese & English
– 5-star review on Amazon

"This was a fun and colorful book to learn Cantonese words and phrases for transportation.
The photos of the various modes of transportation in the book are well chosen. I liked how in each photo the traditional Chinese characters were accompanied by the Cantonese phonetic pronunciation along with the English words. The color code was also nice to see and help one match characters and words when learning. I also enjoyed how the book made it like it was trip to Vancouver to see and learn about all these vehicles!"
My First Book of Things that Go! in Cantonese & English
– 5-star review on Amazon
Peek Inside the Book!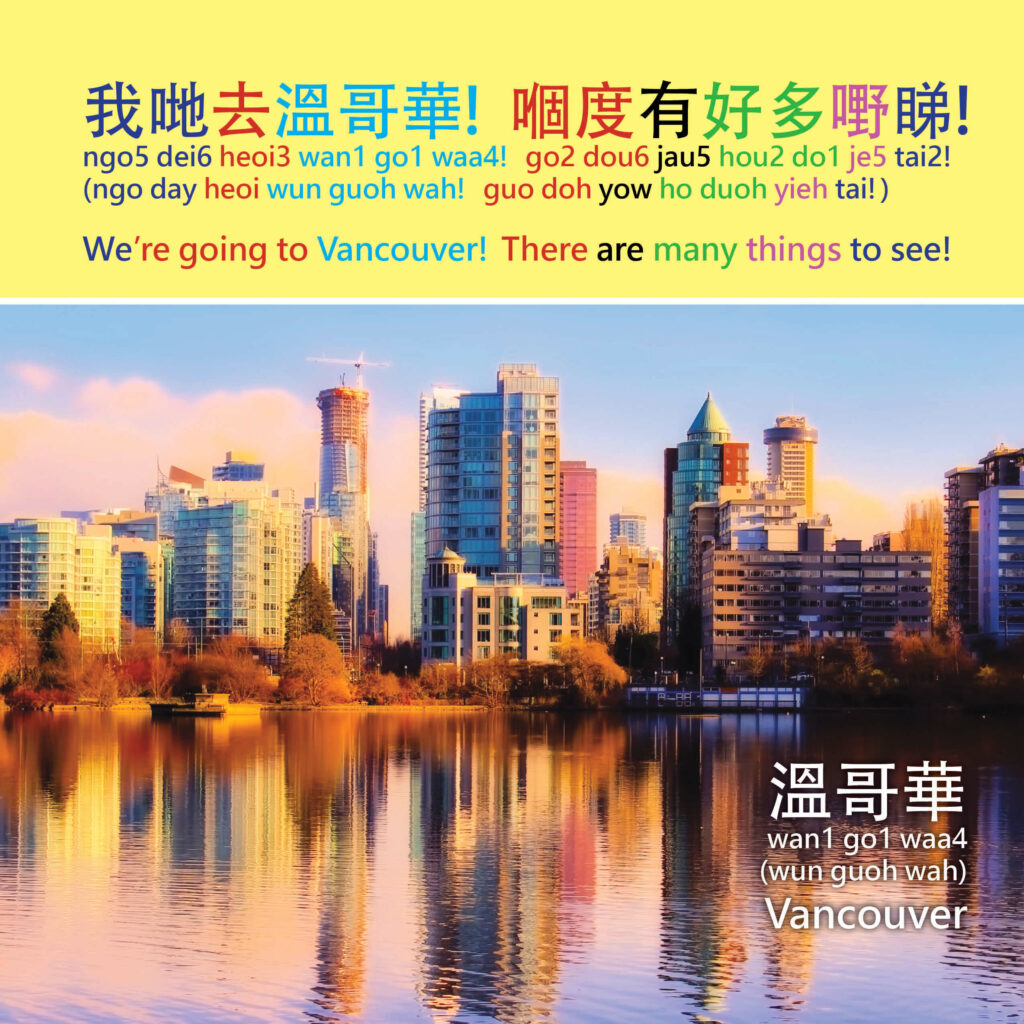 biliingual in Cantonese & English
Take a trip around Vancover!
Traditional Chinese characters
Jyutping and an alternate phonetic pronunciation are included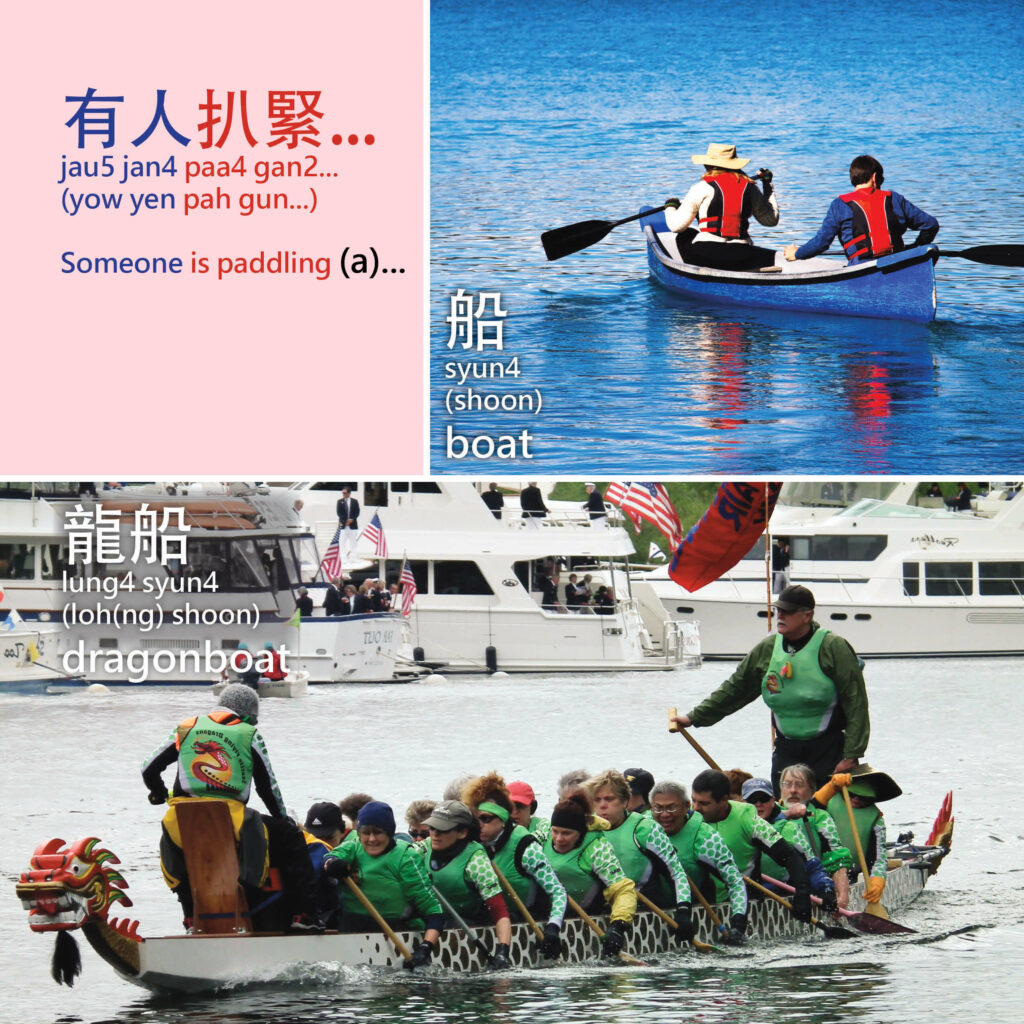 color-coded phrases
Unique sentence structure lets you create new phrases easily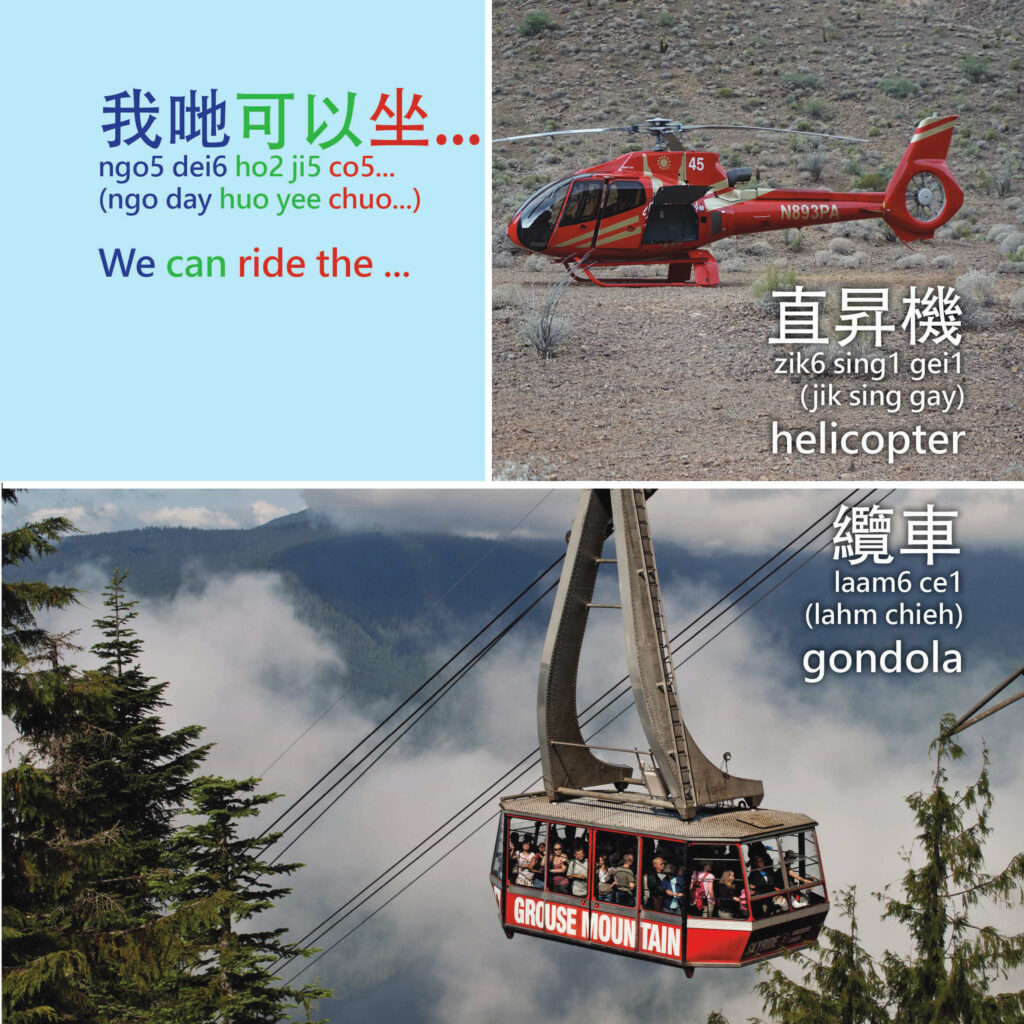 Practical, Everyday Phrases
All phrases are focused on everyday communication with your toddler